Working together through COVID-19: Capture a Written Record of your Virtual Meeting
During these challenging times, we've noticed a huge increase in professionals participating in conference calling and wanting to capture a written record for reference, evidence and circulation purposes.
Many use the various conference call recording companies then upload their recordings and download the completed transcript via our secure online system.
However, where key and essential workers have to meet (albeit abiding by the minimum 2-metre distance) some may prefer or may have to record their own meetings, so we've put together this brief guide to help ensure you create a quality recording.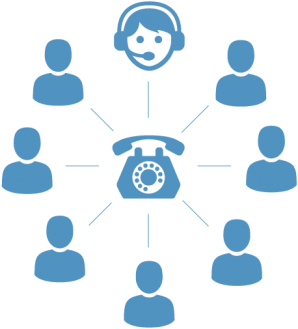 What are the most important things to remember when recording your meeting?
1. Test your recording
By making a quick test recording you can not only check that everything is working as it should be, but you can also test the placement of the recording device.  A microphone too close to a person will result in muffled, distorted audio.  Placing the mic too far from any participant, they may be too quiet to hear.
2. Reduce background noise
Find somewhere quiet to record your audio.  Where possible, a private meeting room is always preferable.  Try to avoid interruptions by placing a 'do not disturb' sign on the meeting room door.
3. Speak clearly
As a participant, try to enunciate words, avoid mumbling and, most important of all, please don't place your hands near your mouth!
4. Introduce yourself
If you're recording several people, try to take turns and avoid speaking simultaneously.  As in any conversation, when two people speak at the same time it becomes almost impossible to discern their words.  A larger group discussion can often benefit from a chairperson to ensure everyone takes their turn and the discussion stays on track, making the whole process more coherent.  Name announcing aids the transcription process immensely, enabling the right words to be ascribed to the right person.
5. Choose a bone fide transcription company
Take care when selecting your transcription company, ensuring it's UK-based (so all data remains here), has a proven track record and with ISO 27001 (ISMS) and ISO 9001 (Quality) standards as a minimum, along with Cyber Essentials accreditation in place.
6. Additional information
If you decide to have your conference or video meeting transcribed, extra information to accompany the audio/video file, such as a list of speakers' names, a glossary etc, will also assist the transcriber to prepare the highest quality transcript.
For more information on recording devices or for a recommendation to a call recording company, please call us on 0845 604 5642 or email info@appletranscription.co.uk