Services 1

Our Transcription Process - Plain and Simple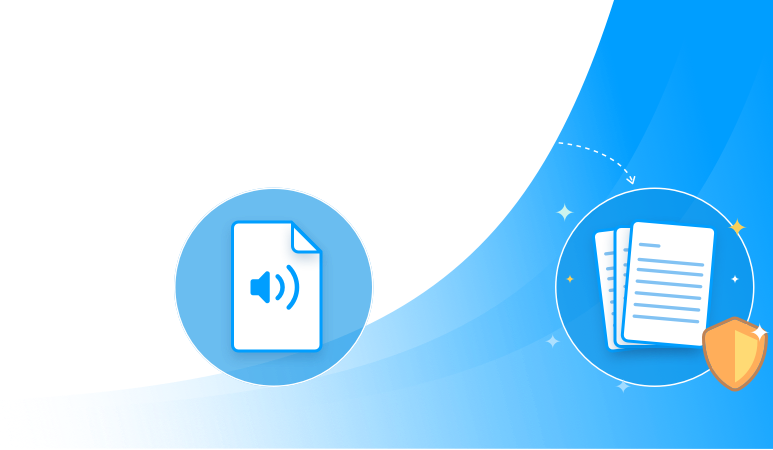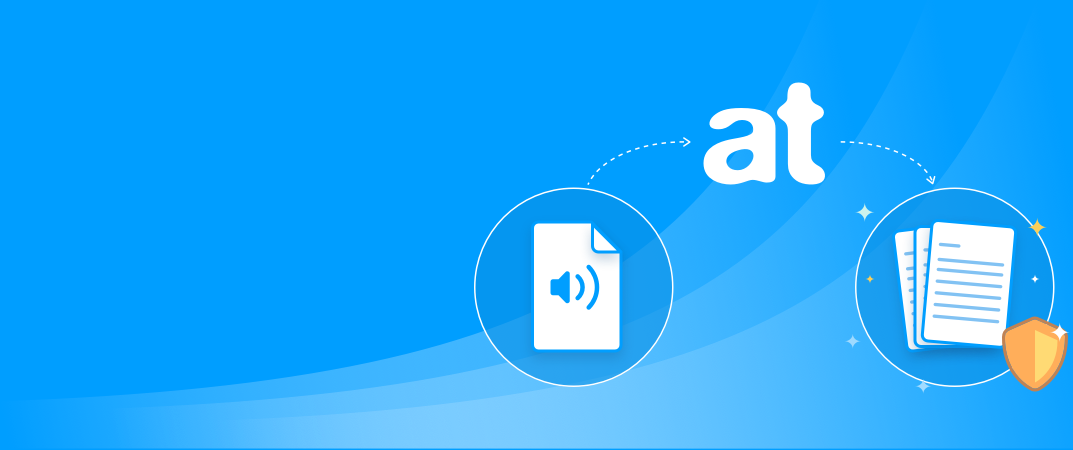 In a nutshell
Decide what services you'd like
You can view our full range of services here.
How much will it cost you?
It's simple to Get your Quote. Alternatively, call us on 0161 850 0595 or send us an email and we'd be delighted to help!
How safe and secure is my data?
For a reminder about our system securities.
Ready to place your first transcription order?
Great! Just give us a quick call on 0161 850 0595 or send us an email and we'll have you set up in a matter of minutes.
If you're a returning customer
There's no need to pre-notify us; just upload as and when you wish!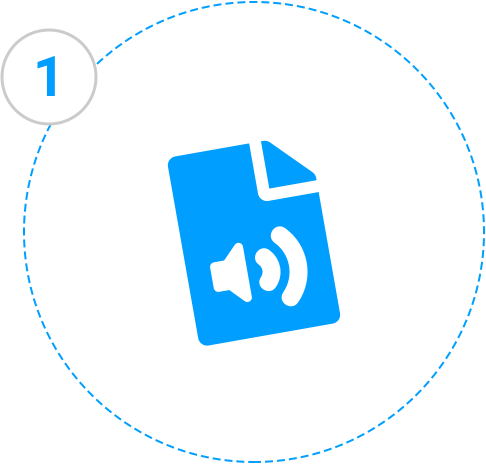 Step 1
You upload your files…
Via our secure online system or send them to us using your preferred method: secure email, DAD portal, courier…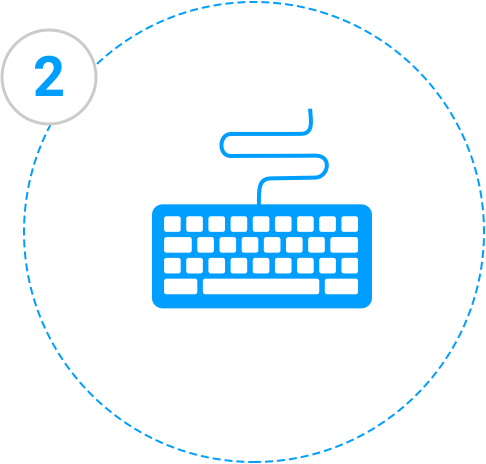 Step 2
We transcribe…
We transcribe your media files and provide you with any of our additional services too.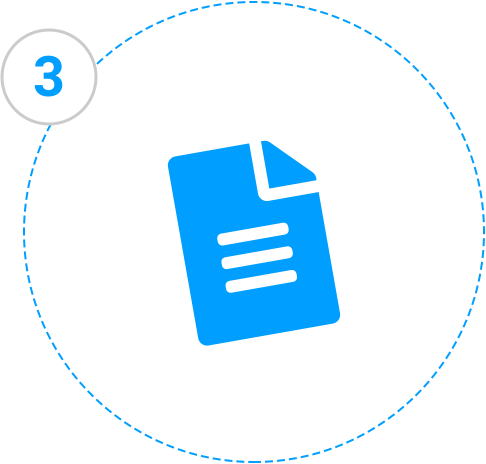 Step 3
You download your transcript
By clicking on the link in the notification email, you can quickly access and download your completed transcript.
In a little more detail
Here's How
Locate your recording
Establish the length in number of minutes
Confirm the format – we accept most formats but feel free to check with us if you have an unusual one. Audio files are often .wav, .mp3 or .ogg. Video files are usually .mov, .mkv, .mp4 or .vob
Check the file size – our system accepts files of up to 10 Gigabytes1
Get your quote – call us on 0161 850 0595 or email us or use our Get your Quote form
10 Simple Steps to Getting Your Transcript
Log in to our secure online system via the 'Upload Your File' tab on the Apple Transcription website navigation bar. Select Police Transcription2 or Livewire Transcription3 and use the unique login details we provide you with. Uploading your files to our system saves you the time and cost of sending us your CDs, DVDs and portable devices by mail or courier. If you're new to Apple Transcription, we'll set you up and get in touch to take you through our simple login and upload process.
Select 'New Job' to upload your sound or video file.
Choose your worktype, eg DVD transcription, 1:1 interview, medico-legal conference.
Add in details about your job, eg your reference, any file name – these will appear on the transcript and on your invoice.
Select your timescale – choose from 48 hours, 5-10 working days or if you have a specific timeframe, let us know and we'll always do our best to meet this for you.
Add any additional details and instructions, including technical terms and glossary.
Sit back, get a coffee and track the progress of your work – you can view and track all your jobs in your personal area of our secure online system.
As soon as transcription is complete, you'll receive an email and/or SMS text with a link to download.
Download your transcript.
Our invoice will be sent to you by email and our terms are net monthly.
1 Ways to make your file smaller for upload – we can help you to extract the audio from a video file and/or to compress it – these methods reduce file size.
2 The Police Transcription system is generally used for Police/PACE/ABE interviews
3 The Livewire Transcription system is for all other work
NB For new clients, payment is required on the first occasion prior to commencement of work (before step 7 above) – bank details will be provided for BACs transfer or other online payment method. 
It really is that simple!
About our secure system
Using our Secure Online System, you'll find our transcription process quick and easy. We'll have you set up and uploading your soundfile in a matter of minutes… it really couldn't be simpler!
What's more, it:
will save you the time, cost and potential loss of sending your recordings by other methods
is completely free to use, so you don't have to pay hefty costs for secure email
offers the highest levels of security
can support files of up to 10 Gigabyte, so size is not an issue
Some frequently asked questions
New to Apple Transcription?