News
Posib and Apple Transcription

Two expert sister companies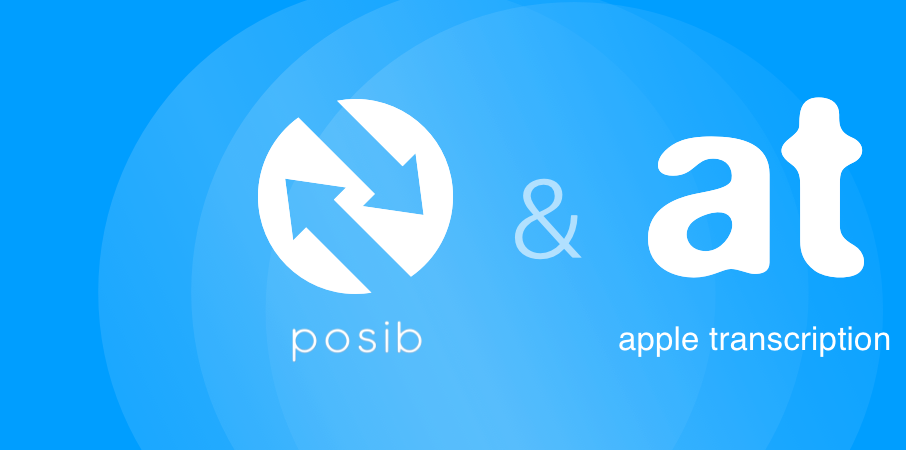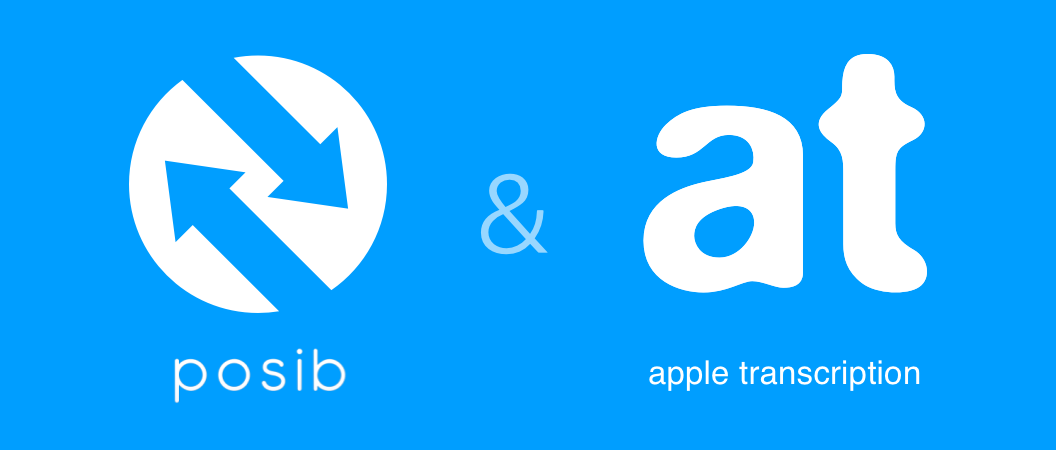 A Warm Welcome to You
We are here to help
We are Posib and Apple Transcription — two expert sister companies using the same secure platform with end-to-end encryption… and we have a friendly team at the end of the phone who are always happy to help you.
We specialise in strict verbatim and intelligent verbatim transcripts of audio and video recordings. We are known for the quality, accuracy and timeliness of our work:
• PACE and ABE interviews
• Bodycam footage
• Zoom/Teams meetings
• Medicolegal conferences
• Expert Witness reports
• Grievance and disciplinary hearings
• Research interviews
• Focus groups
• Inquests and other hearings
• Covert recordings
• Teleconferences
• Emergency services calls
Whatever you need – transcribing, translating, proof reading or consultancy – the service you get is secure, fast, easy to use, friendly, confidential and it won't cost you the earth!
You will benefit from our years of experience, knowledge and expertise – our aim is to provide you with accurate, cost-effective transcripts on time, every time.

Croeso Cynnes i Chi
Rydym yma i'ch cynorthwyo
Posib ac Apple Transcription ydym ni — dau chwaer-gwmni arbenigol a chynhwysfawr sy'n defnyddio'r un llwyfan diogel gydag amgryptiad o un pen i'r llall… a mae gennym dîm cyfeillgar sydd wastad yn barod i ateb eich galwad ffôn i'ch cynorthwyo.
Rydym yn arbenigo mewn darparu trawsgrifiadau gair-am-air yn llwyr a gair-am-air deallus, o recordiadau sain a fideo. Mae inni'r enw o fod yn gwmni sy'n cynhyrchu gwaith manwl gywir o safon uchel, yn brydlon:
• Cyfweliadau PACE ac ABE
• Ffilmiau camera corff
• Cyfarfodydd Zoom/Teams
• Cynadleddau meddygol-gyfreithiol
• Adroddiadau Tystion Arbenigol
• Gwrandawiadau disgyblu a chwynion cyflogaeth
• Cyfweliadau ymchwil
• Grwpiau ffocws
• Cwestau a gwrandawiadau eraill
• Recordiau cudd
• Telegynadleddau
• Galwadau gwasanaethau brys
Ni waeth beth yr ydych ei angen – trawsgrifio, cyfieithu, prawfddarllen neu ymgynghoriaeth – byddwch yn cael gwasanaeth diogel, cyflym, hawdd ei ddefnyddio, cydgyfrinachol a hynny i gyd am bris rhesymol!
Byddwch yn elwa ar y blynyddoedd o brofiad, gwybodaeth ac arbenigedd sydd gennym – a byddwn wastad yn ceisio darparu trawsgrifiadau manwl gywir a chost-effeithiol ichi, a hynny'n brydlon bob amser.