Interview Transcription
From police interviews for use in a court case to large market research projects, transcribing interviews is an area we have specialised in for many years.  Whether you require verbatim, semi-verbatim or intelligent verbatim transcription, we can tailor our service to meet your needs.
To request your FREE TRIAL click on the 'Request a Quote' button (below)
Police Interview Transcription
We have many years' experience transcribing PACE audio and ABE video interviews where accuracy is paramount and every word counts.  Our rates are competitive and we have a range of turnaround times to suit your needs.  Click here to visit our Police Transcription page
PACE Transcription
ABE Transcription
Video Transcription
DVD Transcription
Audio Transcription
Research Interview Transcription
From one-to-one interviews to multi-speaker focus groups and round-table discussions, our skilled team of transcribers have a wealth of experience transcribing on a wide range of different topics.  We work closely with our clients to ensure the service we provide is geared to their specific requirements.  Click here to visit our Research Transcription page
One-to-one interviews

Telephone interviews

Web chats

Round table discussions

Focus groups – from 2 to 15-plus participants
FREE TRIAL, quote ref AT0217 when you complete the 'Request a Quote' form (see button below).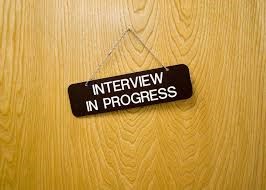 "You guys are efficient and quick. My manager and I are really impressed with your service and definitely would recommend your services."
"Very clear and well presented. Many thanks for an excellent service."
"That's what I call customer service!"
"I am so impressed with the quality of job you produced."
"We're delighted with the work you're doing for us."
"What efficient people you are… thank you very much."
"Getting that work done so quickly is magic. You truly are miracle workers."
"I am extremely impressed with your service and will be telling my colleagues!"
"I thank you for your careful and beautifully laid out work."
"The service received is first class."
"I am absolutely delighted with the superb quality of your services."
"When responding to Apple could you say what an excellent piece of work this was."
"Thank you very much indeed for turning this around so quickly! This is fantastic!"