What did you do on Sunday?
Three of us from the Apple Transcription team climbed Holcombe Hill and scaled what seemed like a never-ending staircase of Peel Tower before abseiling down.
We were all abseil virgins, all scared of heights and the beautiful autumn weather of the previous day had turned to a misty, slightly windy wet one.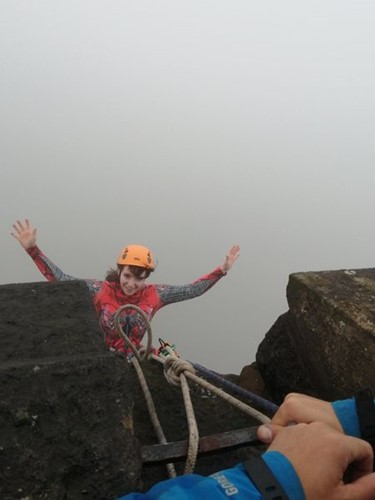 Our aim: to raise funds for our chosen charity, Positive Action in the Community who offer supported accommodation to homeless young people, assistance to adults and children affected by domestic violence, and early support to families struggling to cope.
One by one, we climbed over the edge and worked our way down.  We even provided entertainment for the onlookers (and despite the conditions there were many, thanks to all of them too) – there may have been the odd expletive, there was singing by one not best known for her dulcet tones, and one even donned full spiderwoman regalia.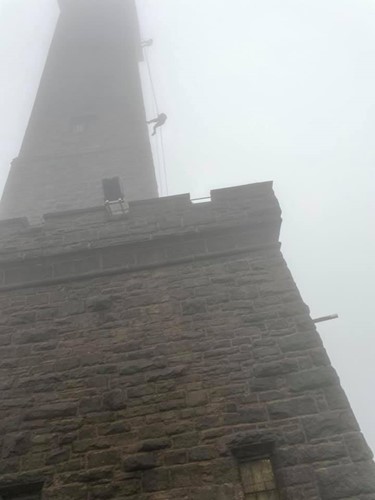 Then it was PAC's turn – an amazing team of nine abseil volunteers!
Exhilarating doesn't even come close!
Thanks to our family and friends and the fabulous team from PAC and Mountain Monkeys, between us we raised well over £1,000.
We all left with smiles on our faces and a real sense of achievement, feeling proud that at the same time as overcoming our own challenges, we were helping others with theirs.